Magazine "Minerals"
Magazine "Minerals"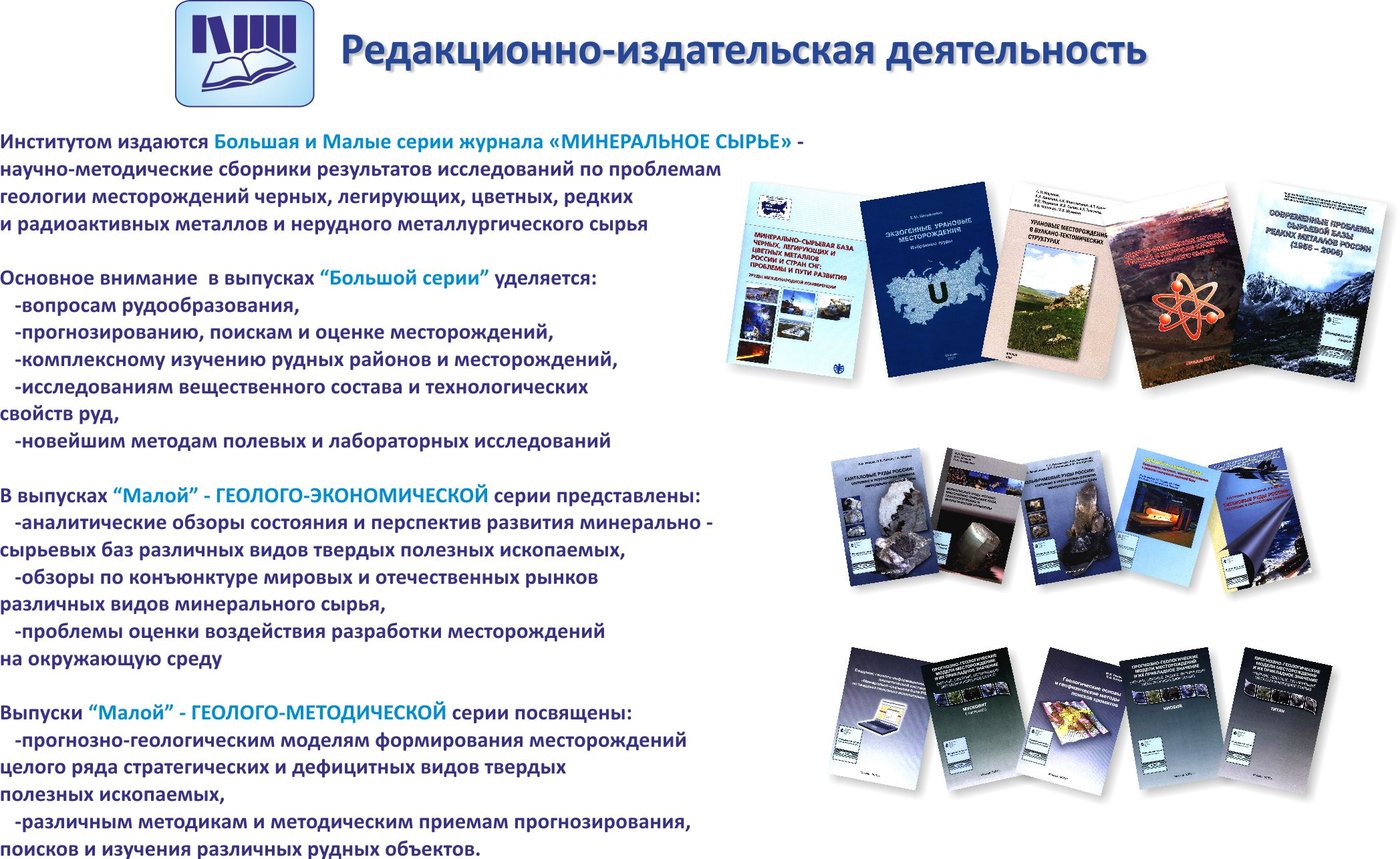 Main editions contain new data on the biggest issues of fundamental and applied geology of minerals.
Publications of geological and economic series take an important place; there one can find analytical reviews on assessment of state and prospects of mineral base development in the country and regions, reviews on economy, needs and production of different types of minerals, conjuncture of the world and domestic market etc. The magazine reflects issues that are becoming more important and are connected to evaluation of the impact of prospecting, mining and mineral processing industries on the environment.
The relevance of use of improved technology in prospecting caused publishing of special editions within the methodological series of the magazine on prospecting models of deposits with a wide range of natural resources that are supervised by FSBI VIMS.
Magazine "Minerals" is available for broad audience consisting mainly of researchers and experts who take part in resolving of pressing problems of mineral potential development of Russia.
If you have any questions you can contact the magazine staff:
31, Staromonetny ln, Moscow, 119017
Deputy Chief Editor Pechenkin Igor Gertrudovich– (495) 950-34-64, e-mail: pechenkin@vims-geo.ru
Head of the publishing sector Belyaevskaya Nataliia Georgievna– (495) 950-31-80, e-mail: nbella@bk.ru